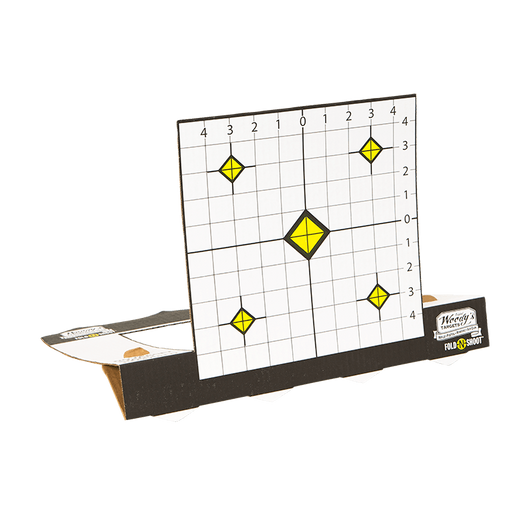 Woody's™ FNS™ 10-Inch MOA Target
Designed for easy sighting of your firearm, this target provides a 10 inch target grid with five points of aim. Quickly adjust your optic to put your shots right where you need them.
Woody's™ Fold-N-Shoot™ are convenient. Flat to fire in seconds! No target stand required.
Size 16" x 17"